Heating Repair and Service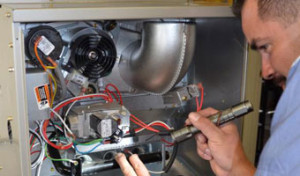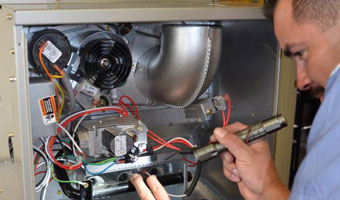 With preventative maintenance your heating unit can last a long time and keep you and your family warm during the harsh North Carolina winters. However, even with maintenance your heating units can wear down over time with the wear and tear of everyday use. When this happens it is important to get it repaired as soon as possible. Nobody wants to be left in the cold waiting for a repairman. When you schedule your HVAC repair in Raleigh with Carter Heating and Air, we will work to restore your system back to optimal efficiency so you can experience the most comfortable temperatures in your home or business.
At Carter Heating and Air we understand that your heating unit can break down without notice, whether in the middle of the night or during a holiday. Whenever your unit breaks down and needs repairs we will be there. We offer emergency HVAC repair service in Durham and Raleigh areas to ensure you will not be without heat during the harsh winter months. Our certified technicians will arrive completely prepared, with all of the necessary tools, parts and knowledge to complete the repair proficiently. Our service vehicles are fully stocked and our service team is qualified to handle any HVAC repair in the Raleigh area.
When you call we will schedule an emergency appointment as soon as possible to repair your heating unit. We use high-tech diagnostic equipment to guarantee an efficient and effective HVAC repair in Raleigh the first time. We use only quality parts to repair your furnace and offer a wide selection of heating repair services to get your furnace or heating unit working again including:
Air Duct Repair
Air Duct Sealing
Expansions of Existing Systems
Electric Furnace Repair
Gas Furnace Repair
Heat Pump Repair
Thermostat Repair
Other Equipment Repair
Preventative maintenance can keep your heating unit running longer therefore needing fewer repairs. Our goal is to help you to minimize HVAC repairs and improve energy efficiency in your home. At Carter Heating and Air we suggest these few tips to help keep your heating unit running smoothly for as long as possible:
Set your ceiling fans on reverse so that the warm air is circulated around the room.
Shut the doors of room and closets that are not in use.
Don't wait until winter to turn your heating system on. Make sure it works and the filters are changed before the temperature drops.
Turn down the temperature on your thermostat when you leave home.
Check your entryways for drafts and look for cracks in and around your windows where you may be losing heat.
Open blinds on sunny days to bring in additional heat.
When preventative maintenance fails and you need your heating unit repaired, call Carter Heating and Air in Raleigh today. We are here to help.We provide installation, maintenance and HVAC repair services to areas in North Carolina, such as Chapel Hill, Cary, Durham, Morrisville, Raleigh and surrounding areas. To learn more about all of our HVAC services, visit us on our contact page and fill out the form, or call us at (919) 772-4456.