Furnace and Air Handler Installation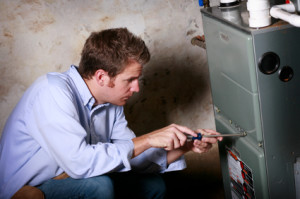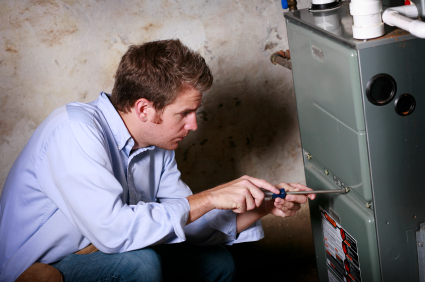 Do you need to have a new furnace installed in your home or office? Or maybe your furnace has finally failed due to the wear and tear of everyday use. When your furnace repairs in Raleigh are occurring more frequently, it is time to consider a replacement. Over time furnaces and heating units will break down, causing multiple furnace repairs, and sometimes they just cannot be repaired. No matter the reason, when you need a brand new furnace installed call Carter Heating and Air.
We use high-tech diagnostic equipment to guarantee an efficient and effective installation job the first time. We use only top quality brands for your furnace installation needs and we guarantee that your installation will be done right the first time. In addition to professional furnace and air handler installations, Carter Heating and Air also offers:
Installation for New Construction
Installation for Renovations
Hybrid Heating System Installation
Replacement of Existing Systems with New Units
Furnace Repairs and Maintenance
Which type of furnace should I get?
When trying to decide which furnace is best for you, we recommend looking into the types of furnaces available. There are many different types to choose from including natural gas, oil, propane and electric. The best furnace for your home or business may be determined by which fuel source is available in your area, and the price of fuel/electricity. Once the best furnace has been determined for your home or business, then the installation process can begin. At Carter Heating and Air, we will work hard to ensure that your furnace is installed quickly and within an agreed upon budget. With the new heating system securely in place, your furnace repairs in Durham and Raleigh areas will be minimized so you can enjoy cost savings for the lifetime of your new furnace.
We all want to save money. If you will be staying in your home or business for longer than 10 years, a high efficiency furnace will save you significant money over time. Having a high efficiency furnace will ensure that your furnace is performing at its optimal setting while also using the least amount of energy. With our convenient and recommended maintenance program, we will keep your furnace clean and working efficiently. We provide immediate service for furnace repairs in the Raleigh area, and we arrive on time and fully prepared.
Don't be left out in the cold this winter. Call Carter Heating and Air today. We will come out and install your new furnace in your home or business quickly and efficiently the first time. We don't want anyone to be without heat during the cold winter months. We service the Raleigh, Cary, Morrisville, Durham, Chapel Hill and surrounding areas in North Carolina. To learn more about our furnace and air handler installations, visit our contact page and complete the form or contact us at  (919) 772-4456.